Sometimes life brings many unexpected challenges and finding the right person to help you is key. As your therapist, I will help you find your way through your immediate problems, in a way that promotes progress toward your long-term goals. For many people this includes overcoming fears or insecurities, get 'unstuck' from negative patterns and getting more in touch with who you really are and how to care for yourself.
"What lies behind us and what lies before us are tiny matters compared to what lies within us." – Ralph Waldo Emerson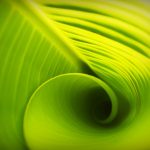 Even if you feel that your situation is not going to get better, help is a phone call away. I am here to support you through your life journey and I want to assist you in creating the life you envision become a reality. Please click on the contact page to sign up for a free phone consultation. I look forward to hearing you.